Paris Messages for the IGF 2018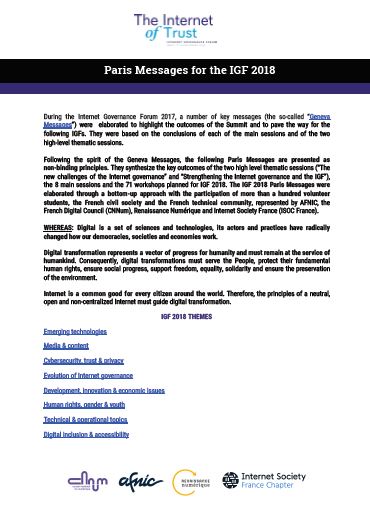 Download the Paris Messages for the IGF 2018
---
Welcome to Paris !
For the first time since the creation of the IGF, France hosts this forum organized annually by the United Nations. For the entire French internet community, it is a great pride. The Government, civil society, the private sector, the academic world work together and in close relationship with the General Secretariat of the United Nations and Unesco so that as many as possible can participate in the best conditions to this major global internet event.
We are waiting for you in Paris from the 12th to the 14th of November, and expect you to make your voice heard for inclusive internet governance.
Discover the detailed agenda of this meeting.
Looking forward to seeing you!
---
The digital revolution is at an unprecedented turning point for the future of humankind. It is our common responsibility to work together to find innovative, practical and sustainable solutions to tackle the challenges ahead and effectively harness the potential of technologies. That is why France is both very proud and delighted to host, after Swizerland and before Germany, the 2018 edition of the Internet Governance Forum in order to shape a safe, inclusive, and democratic digital future, an Internet of Trust.
Emmanuel Macron, President of France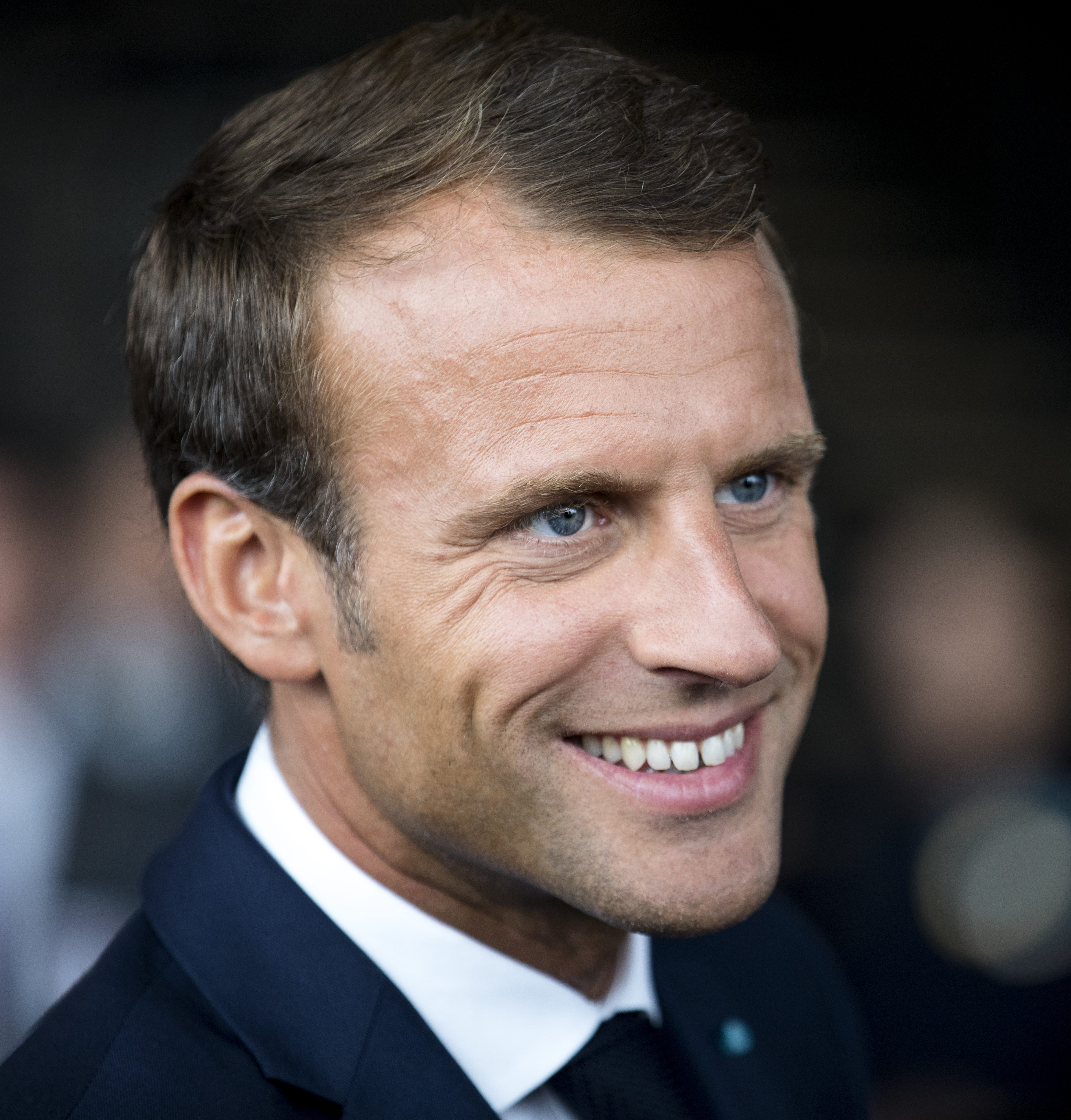 ---